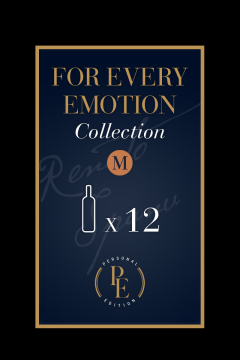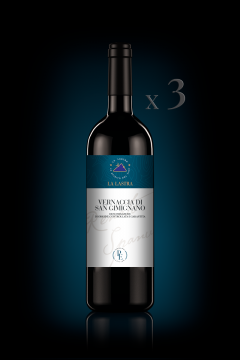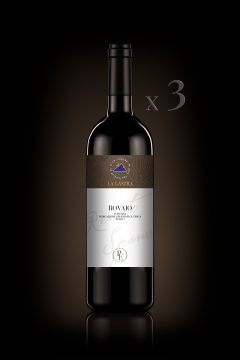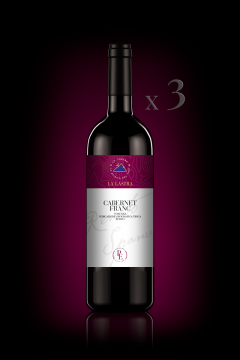 For Every Emotion Collection - Size M
Always the right wine for every mood and every situation.
A panoramic tour of the Personal Edition line by the producer Renato Spanu.
n° 12 Bott. 0,75 Lt - Organic
The Medium Collection of 12 bottles includes:
3 Bottles (0,75 Lt) of Vernaccia di San Gimignano Docg PE 2021 Organic 
Floral, citrusy, sapid and mineral.
Ideal for aperitifs, appetizers, fragrant first courses, white meats and fish.
3 Bottles (0,75 Lt) of IGT Toscana Rosso Cabernet Franc PE 2018 Organic 
Caressing, warm, slightly tannic and velvety.
Ideal with first courses of game, cured meats, aged pecorino cheese, Parmesan cheese and grilled meats (beef and pork).
3 Bottles (0,75 Lt) of IGT Toscana Rosso Rovaio PE 2018 Organic 
Well structured, pleasantly spicy, fruity and lingering.
Excellent with first courses based on meat sauce (beef and game), cold cuts, mature cheeses, grilled meat and game (hare, wild boar and roe deer).
3 Bottles (0,375 Lt) of wine IGT Toscana Rosso Merlot PE 2018 Organic 
Big, persistent, robust wine, accompanied by grassy and woody notes.
Perfect in combination with grilled meats, roasted pork, game, salami and aged cheeses.
Data sheet
Vintage

2018

Vintage

2022

Typology

Red Wine

Typology

White Wine

Quantity

12 bottles
No customer reviews for the moment.