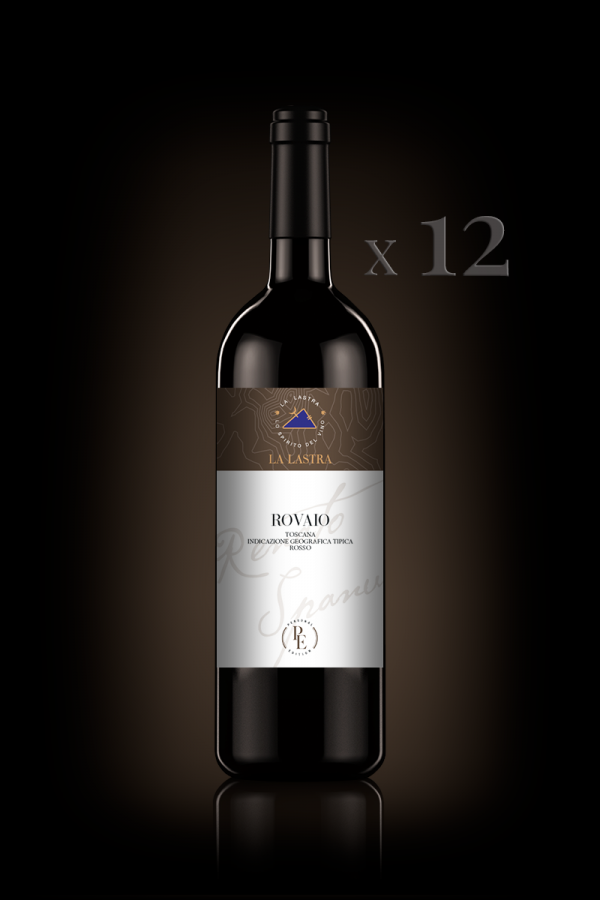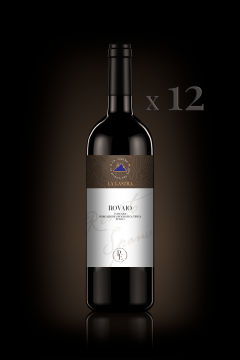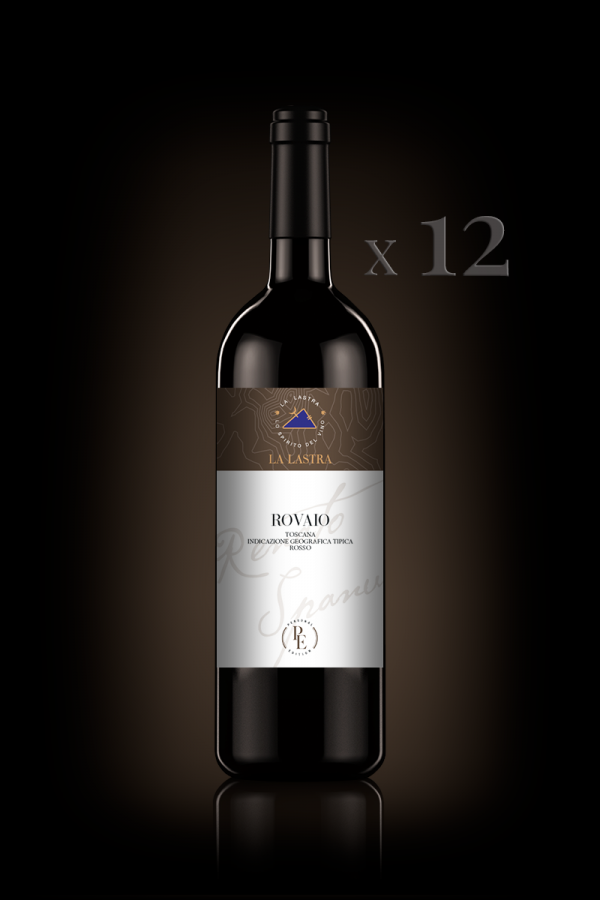 Rovaio PE 2019 - Package Size M - 12 Bottles
Package Size M - Super Tuscan IGT Toscana Rosso Rovaio 2019 - Organic

Personal Edition - 12 Bott. 0,75 Lt

Organoleptic Notes and Pairings
Colour: deep ruby red, with violet reflections, verging on garnet with aging
Bouquet: complex, of great impact, pleasantly spicy, with many small red fruits, raspberry currant, black cherry, pleasantly spiced with notes of green pepper and dry hay
Taste: soft, balanced, fresh and high persistence
To be served at: 18°C
Perfect foil with: grilled red meats, game meats, cold cuts, medium and long-aged cheeses. This is a meditation wine, silky and pleasantly drinkable, an excellent companion for a relaxing after dinner.
Our first vintage is the 1995 one entirely produced in San Gimignano and even today, whenever we taste one of the last bottles we had stored in the cellar, we are amazed!Since 2017, when our vineyards in the land of Siena have reached a good maturity, our persevering oenological curiosity to understand how the same blend produced in a different territory would have behaved. This has meant that, thanks to the fantastic 2017 harvest, we have put one barrique of Sangiovese, one of Merlot and one of Cabernet Sauvignon to age. We blended after 18 months and, with deep emotion, we realized that this special small amount of wine deserved to be bottled and here is our Rovaio Personal Edition.

TECHNICAL DATA SHEET

Denomination: IGT Toscana Rosso (Super Tuscan)
Area of production: Siena
Varietal composition: Sangiovese 33%, Cabernet Sauvignon 33%, Merlot 34%
Harvesting: 2019
Environment sustainability: Organic Wine
Alcoholic content: 14,0%
Number of bottles: 900

Average altitude of the vineyards: 300 mt a.s.l.
Type of soil: Pliocene medium-textured, medium-clayey soil with skeleton intrusions
Yield per hectare: 4000 Kg
Thickness of plants: on average 4500 vinestocks/Ha
Growing system: guyot
Time of Harvesting: first and second decade of October
Harvesting: selection of bunches picked by hand and handling bunches in small boxes of 15 kg

Vinification: separated for each single vine variety, traditional red winemaking with co-inoculation
Type of fermentation tanks: stainless steel of small capacity
Fermentation Temperature: 26°C
Fermentation period: 16 days
Maturation: new barriques - blending after 18 months
Time of bottling: from the 24th month after harvesting
Refinement in bottle: at least 6 months
Aging capacity: high (10-20 years after harvesting)
Data sheet
Vintage

2019

Typology

Red Wine

Varietal composition

Sangiovese - Merlot - Cabernet Sauvignon

Capacity of aging

16 years

Aging in wood

18 months

Quantity

12 bottles
No customer reviews for the moment.