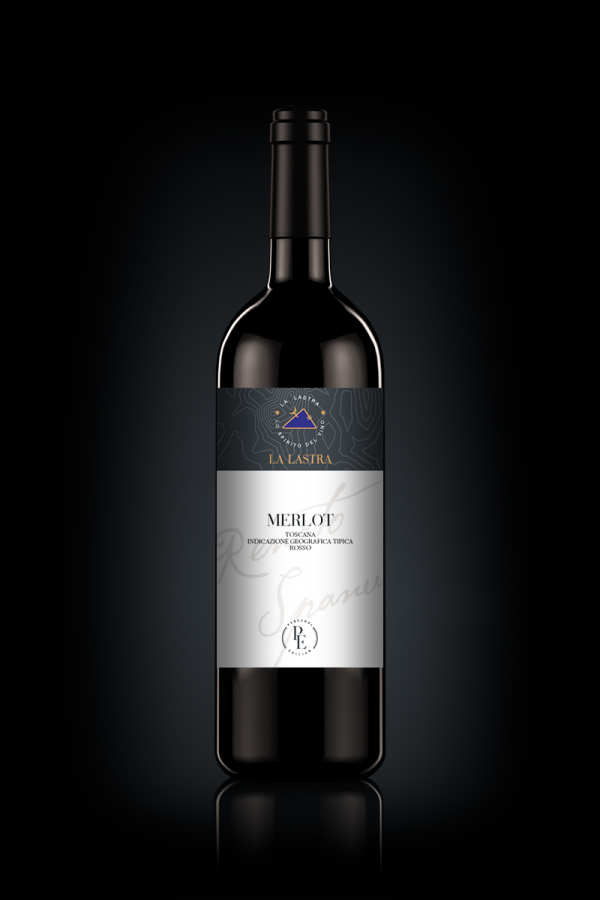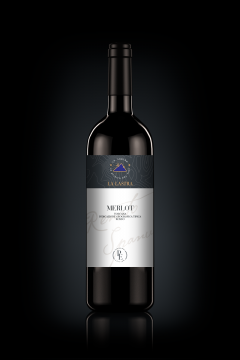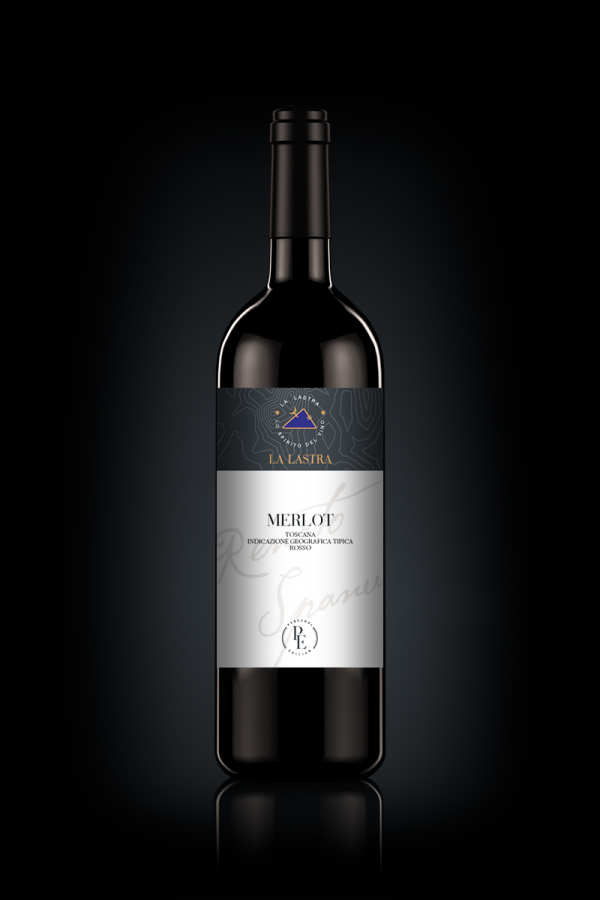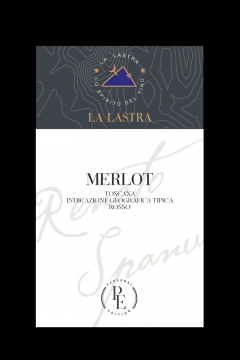 Merlot PE 2018
IGT Toscana Rosso Merlot 2018 - Organic
Personal Edition - Bott. 0,75 Lt

Organoleptic Notes and Pairings
Colour: deep ruby red
Bouquet: it allows to easily recognize the berries (blackberries, raspberries and currants) all the typical scents of the forest undergrowth and grassy spices
Taste: A big, persistent, robust wine, accompanied by grassy and woody notes

To be served at: 18°C
Perfect foil with: grilled meats, roasted pork, game, salami and aged cheeses, but also alone, in meditation it finds a great balance with the mind. 
When twenty years ago we took over our small winery near the city of Siena, first of all we replanted most of the vineyards and, mainly out of curiosity and a great desire for knowledge and experimentation, we introduced a very limited quantity of Merlot vines into our proudly Tuscan wine-growing heritage. Since this very small vineyard has reached a good physiological maturity, we have vinified it pure and mature it in a French oak tonneau. The result is a highly distinctive and intriguing wine that we present in our Personal Edition, given the small quantity and not reproducible.

TECHNICAL DATA SHEET

Denomination: IGT Toscana Rosso (Super Tuscan)
Area of production: Siena
Varietal composition: 100% Merlot
Harvesting: 2018
Environment sustainability: Organic Wine
Alcoholic content: 14,0%
Number of bottles: 660

Average altitude of the vineyards: 280 mt a.s.l.
Type of soil: tophus soil with clayey intrusion, rich in fine skeleton
Yield per hectare: 5000 Kg
Thickness of implantation: 4870 vinestocks/Ha
Growing system: guyot
Time of Harvesting: third decade of September
Harvesting: selection of hand-picked bunches and handling of the grapes in small boxes of 15 kg

Vinification: traditional red winemaking with co-inoculation
Type of fermentation tank: stainless steel tank of small capacity
Fermentation Temperature: 26°C
Fermentation period: 16 days
Ripening/maturation: in new tonneaux for 24 months
Time of bottling: from 36° months after the harvesting
Refinement in bottle: at least 6 months
Capacity of aging: high (12-16 years after harvesting)
Data sheet
Vintage

2018

Typology

Red Wine

Varietal composition

Merlot

Capacity of aging

14 years

Aging in wood

24 months
No customer reviews for the moment.